It may be social-acceptable to refer to Christmas as the time of giving, but it is really the time to be frocking up and going out to as many fabulous parties that are humanly able to be scheduled.
Below I showcase my favourite outfits for this time of year to suit each side of your personality.
Miss Sophisticated
Miss Sophisticated has admired the finer things in life ever since she was playing with her silver Tiffany's baby rattle. She is confident and demands attention. She would not be caught dead in the same dress as someone else.
The Dress
Formal dinner parties, work parties, client functions, and cocktail functions. Generally, for proving that you are more dignified than last year. After all, countless Jello shots and waking up on your colleague's bathroom floor was so Christmas 2010.
Strappy black heels and a black beaded clutch.
Miss Flower Fashionista
Miss Flower Fashionista likes nature and flowers – so long as they come in a vase or feature on a print designed by an upcoming boutique designer. She also has a social conscious- supporting up and coming designers counts as philanthropy, right?
The Dress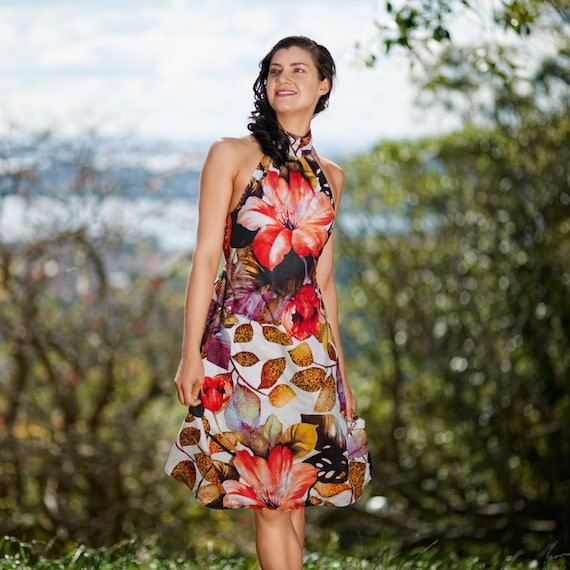 Daytime lunch engagements, an informal cocktail/work party and anything with the partner's family.
Red, bronze or black accessories depending on the function.
Miss Innocent
Miss Innocent tries her utmost to be a wallflower. But who could not notice that cheeky smile?
Lunch engagements, work parties and after work drinks with friends.
Bright cobalt blue suede pumps or ballet flats depending on the occasion.
Butter would not melt in the mouth of Miss Sweetheart. She is just the right balance of classic femininity and contemporary cool.
The Dress
Lunch engagements, work parties, after work drinks with friends and anything with the partner's family.
White, cream or baby pink accessories.
Miss Sex Kitten
Miss Sex Kitten is hardly subtle about what she wants. She may only appear a few times a year, but when she does – watch out! She definitely takes no prisoners.
The Dress
Reminding the office hunk that you are all female.
Sky-high black peep toe pumps and a black clutch.
Your friend in fashion,
Miss Midge